"…the strength of the Pack is the Wolf, and the strength of the Wolf is the Pack..."
― Rudyard Kipling, The Jungle Book
The Wolf Pack Philosophy is at the core of Michael Baker International. First introduced by our Chairman, Thomas J. Campbell, our Wolf Pack Philosophy is at the heart of everything we do at Michael Baker. Our Wolf Pack embraces the philosophy that we are stronger together. Our Pack members share a passion for one another, make sacrifices for a common objective and truly care for and trust one another. Our Pack is both competitive and fearless and able to greet each challenge as an opportunity. Our Pack is empathetic and selfless.
Each year, Michael Baker recognizes employees who exemplify our Wolf Pack Philosophy and who have made exemplary contributions to our firm with the Chairman's Award, our company's highest honor. This year, three exceedingly deserving individuals were selected to receive this honor: Patty Dunaway, P.E., Office Executive – Louisville; Trudi Lim, P.E., LEED AP, Regional Director Western Region; and Chris Tagert, P.E., CFM, Regional Practice Lead – Water, Western Region.
Learn more about our winners and their contributions to Michael Baker below.
Patty Dunaway, P.E.
Office Executive
Louisville, Kentucky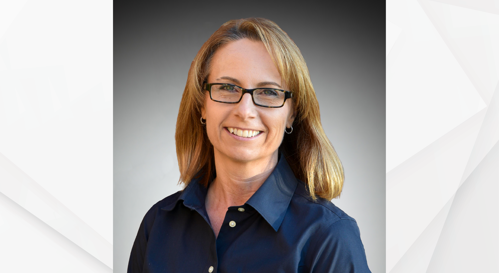 Patty Dunaway, P.E., joined Michael Baker in 2018 as the Office Executive for our Louisville, Kentucky office. In this role, she is responsible for developing, overseeing and managing Michael Baker's growth throughout Kentucky, including oversight of several high-profile projects within the state and region. She also manages client relationships and provide leadership to expand the capabilities of the office by growing its existing services, markets and client base.
Patty is a trusted advisor to her clients, and they value her expertise and respect her opinion. Her relationships with clients, such as the Kentucky Transportation Cabinet (KYTC), have opened the door to countless opportunities. Patty Makes a Difference for our company by leading with care. She builds strong relationships with her team, which enable her to better understand their capabilities so they can meet and exceed company goals and better understand where they fit in the larger picture. Patty makes herself available as a mentor so she can answer questions and provide insights. She also inspires her early career professionals to get involved in the office and community, and she encourages them to identify aspirational goals so they can reach their full potential.
"Patty understands that innovation is a big part of what her clients expect from Michael Baker, and she ensures that we deliver solutions that utilize the most cutting-edge technologies."
–Sonja Simpson, Office Executive – Columbus
Trudi Lim, P.E., LEED AP
Regional Director
Western Region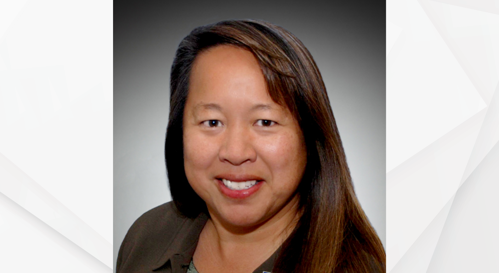 Trudi Lim, P.E., LEED AP, is Senior Vice President and Western Regional Director for Michael Baker International. In this role, she leads more than 800 employees and oversees all growth efforts, as well as engineering, business and financial operations for 21 offices across eight states:  Alaska, Arizona, California, Colorado, Idaho, Nevada, Utah and Washington.
Trudi is a highly respected and trusted advisor to her clients and has broad industry partner relationships. This presence gives her a unique perspective on the A/E industry and adds to her influence in the consultant community. Trudi's ability to positively impact client relationships is evident in our continued work with long-standing clients. Additionally, she has contributed multiple years of service to the ACEC California Board and currently serves as a state Director. She also holds the title of Past President of the San Diego Chapter.
Trudi leads her workforce with a "Be Bold" approach and is focused on engagement with employees at all levels. Under Trudi's leadership, innovation and hard work are encouraged and recognized. This has positively impacted not only her team their work for our clients, but also our company at large.
"For Trudi, it's a foregone conclusion that she and her team will do what's right for our people,
our clients and our company. Her clients trust her and reward that trust with new opportunities."
– Kent Zinn, P.E., S.E., President, Infrastructure
Chris Tagert, P.E., CFM
Regional Practice Lead – Water
Denver, Colorado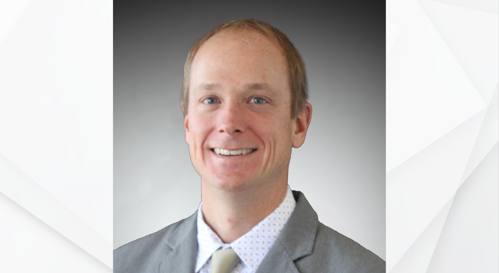 Chris Tagert, P.E., CFM, has been a part of the Wolf Pack for 18 years and currently serves as Regional Practice Lead – Water, leading a team that delivers water resources, stream restoration, design and planning projects for our Western Region. 
Chris has established strong client relationships, and his approach to client engagement mirrors his overall approach to his work – to be focused and intentional in all he does. He stays close to his clients to build new relationships and expand existing ones. Chris understands both client needs and where the industry is heading, and he shares his insights and expertise with clients. Out-of-the-box thinking is inherent in the work that Chris leads, and the growth of our Denver office can be attributed to Chris' leadership exhibited across multiple clients and teams and his ability to foster a Culture of Excellence. His commitment to teamwork is evident in how he mentors his staff and positions them for success.
"It's impossible to point to the growth that the Denver office has experienced and not attribute it to Chris' leadership exhibited across multiple clients and teams and his ability to foster a Culture of Excellence."
– Stephen Pouliot, P.E., Office Executive – Denver
Congratulations to all our Chairman's Award winners!
View our Chairman's Award page to learn more about the Chairman's Award winners, past and present: https://mbakerintl.com/en/content-archive/chairmans-award-22