This week marks National Surveyors Week, an annual celebration of surveyors and the land surveying profession. Michael Baker International was founded in 1940 as a surveying and engineering design company and today, surveying remains woven into the fabric of our company's history. Today, we are sharing some of the recent projects from our team of expert surveyors.
Southern California Edison Surveys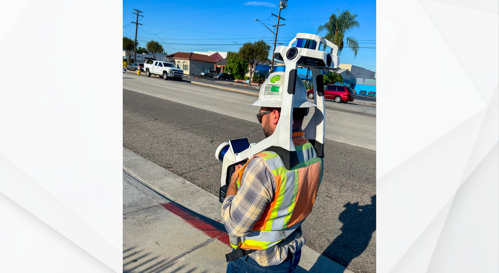 In 2022, Michael Baker International was approached by Southern California Edison (SCE) to perform right-of-way and topographic surveys across California. Because the projects required field survey and were located across the state, a key component to success was an efficient and strategic field survey campaign. In the field, the latest global navigation satellite system (GNSS) equipment, a constellation of satellites providing signals from space that transmit positioning and timing data to GNSS receivers, and mobile and static Light Detection and Ranging (LiDAR), a remote sensing method that uses light in the form of a pulsed laser to measure variable distances to the Earth, were used, enabling the collection of more than 20 miles of roadway topography. Geographic Information Systems (GIS), computer-based tools used to store, visualize, analyze, and interpret geographic data, were put in place to collect geolocated images of all SCE power poles and survey control. This enabled additional efficiencies within the office processing workflow. As data compilation was nearing completion, the team completed quality control reviews and submitted final deliverables.
ADA Compliance Topographic Surveys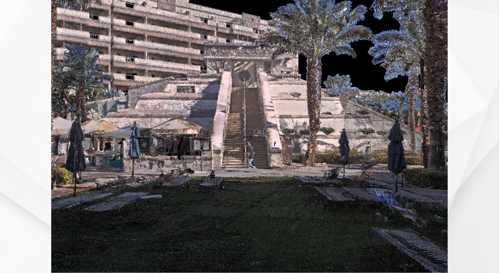 Members of our Surveying Practice recently conducted Americans with Disabilities Act (ADA) compliance topographic surveys for four sites in Las Vegas, Nevada, and one site in Bryce, Utah. The surveyed sites included a variety of unique features and were also comprised of multiple buildings with separate entrances to multi-story buildings with underground parking, as well as ADA-compliant pathways that lead to outside recreational and pool areas. To complete these surveys in the time allotted, the team surveyed the sites using Static Scanning with GNSS Control. Static Scanning is a way of collecting survey data (point cloud data) that gives the team a complete picture in time of the entire site at the time of the survey. This modern technology allowed our experts to complete projects while saving both time and cost.
UAS and Dam Surveys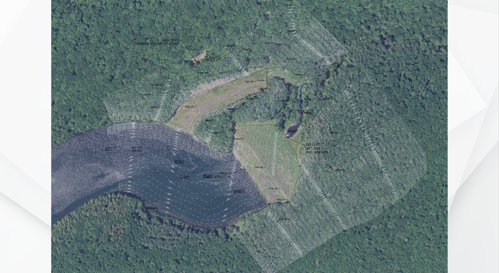 Michael Baker's Surveying team, in partnership with our Consulting & Technology Solutions (CTS) vertical, recently surveyed five dams in Schuylkill County, Pennsylvania using Unmanned Aircraft Systems (UAS) and LiDAR data collection. The UAS team spent a week collecting aerial data of the five dams using an unmanned aerial vehicle (UAV) – or drone –  as the surveying team mobilized at the sites to locate the ground control using GNSS Survey equipment. This LiDAR point cloud collected by the UAV was a more efficient way to collect the topographic data. The team also conducted bathymetric surveys, or water surveys, on four lakes to help determine silt volumes and capacity.
Learn more about Michael Baker's Surveying Practice here: https://mbakerintl.com/en/practices/surveying