Today is World Water Day, promoting the responsible use of water and access to clean water for all. At Michael Baker International, our Water Practice professionals provide innovative consulting, planning and engineering solutions for the entire spectrum of the water cycle.
Learn more about some of the exciting projects that our Water Practice team recently completed below!
Knox Lake Dam Improvements Project
Knox County, Ohio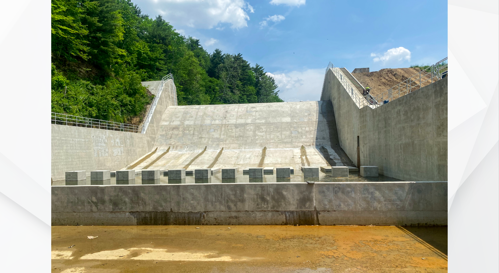 Michael Baker provided engineering services for the Knox Lake Wildlife Area Dam Improvements project in Knox County, Ohio, which is owned and operated by Ohio Department of Natural Resources (ODNR) Division of Wildlife.  Improvements were needed to bring Knox Lake Dam into compliance with current regulations, and Michael Baker was selected as the Prime/Engineer of Record for the project. From 2018 to 2021, our team completed several key updates to the dam, including constructing the dam while maintaining a pool in the reservoir; salvaging the existing spillway; rehabilitating the control tower; improving the embankment and creating better access. The improvements to the Knox Lake Dam not only brought the dam into compliance with the latest regulations, but also improved the overall resiliency of the structure.
Eastern Service Area Secondary Connection Project
San Diego County, California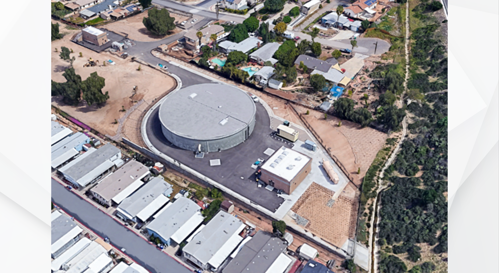 Michael Baker International was contracted by the Padre Dam Municipal Water District (Padre Dam) as the Prime Design Consultant for the Eastern Service Area Secondary Connection Project (ESASCP) in San Diego County, California. This project was the largest and one of the most complex projects in the District's history. Prior to this project, the eastern portion of the District's service area was supplied water through a sole backbone pipeline with minimal looping. Padre Dam's ability to serve many customers could be critically affected if the backbone pipeline were to be compromised.
To address this issue, Michael Baker performed preliminary and final engineering design, which included 7,500 feet of welded steel pipeline; an Interstate 8 tunnel crossing; a 1.75 Million Gallon (MG) circular pre-stressed concrete forebay reservoir; a pump station; flow control facility to be owned by the SDCWA and operated by Helix Water District (HWD); a standby generator; flow and pressure control valve stations; and supervisory control and data acquisition systems. Work also included a surge analysis, corrosion control, geotechnical engineering investigation, permitting with the County of San Diego and Caltrans, and approvals from the California Fish and Wildlife Service and California Regional Water Quality Control Board.
To learn more about our Water Practice, visit:  https://mbakerintl.com/en/practices/water