Today is National Aviation Day, an annual celebration of the advancements being made in aviation. Whether it's developing airport master plans or designing new runways, Michael Baker International knows the business of airports – from the smallest general aviation facilities to the busiest international airports in the world. Airports are a key economic driver and source of pride for their communities, and we proudly serve as partners to more than 150 clients that have entrusted us with their airports, facilities and operations. Here are just a few examples:
O'Hare International Runway 10R-28L (Chicago, Illinois): Michael Baker was the lead civil engineer on the South Airfield improvements at the O'Hare International Airport. Our team was responsible for technical coordination and provided technical input and consultation on every aspect of the project, including the design of the 7,500-foot-long, 150-foot-wide Runway 10R-28L, which features state-of-the-art Navigational Aids, LED lighting and sustainable paving applications.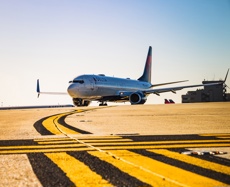 Runway 8R-26L Pavement Replacement (Atlanta, Georgia): Michael Baker prepared pavement designs for the reconstruction of Runway 8R-26L, Hartsfield-Jackson Atlanta International Airport's oldest runway. The project involved the replacement of a 10,000-foot by 150-foot section of the runway and overlay of 35-foot-wide asphalt shoulders, construction of a pavement underdrain system, design of the centerline and edge lighting electrical system, widening of the taxiway fillet, and the replacement design of 4,000 feet of parallel taxiways. Construction was completed on time and $6 million under budget.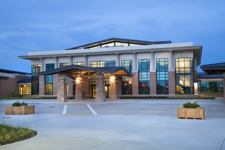 Monroe Regional Airport Terminal Improvements (Monroe, Louisiana): Michael Baker provided inventory, programming, program management, project design and construction administration for improvements to a new commercial terminal area and related facilities, including loop road expansion, public and rental car parking, and rental car service areas, at Monroe Regional Airport. The new ancillary facilities and terminal design significantly improved the passenger experience and the updated look and feel of the terminal also better reflects the unique outdoorsy character of the region.
In honor of National Aviation Day, we chatted with colleagues from our Aviation Practice about how they're enabling our clients to soar to new heights.
Kirsten Brown, P.E., Assistant Project Manager
Hamilton, New Jersey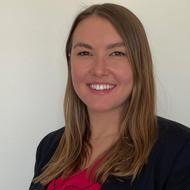 Michael Baker: What is a typical day like in your role?
Kirsten Brown: Every day is different, but my day typically consists of a variety of meetings with airports and several different offices within Michael Baker. I get the opportunity to design projects for larger airports, manage projects for smaller airports and work with our leadership team on Business Development pursuits as we look to grow our aviation work in the Northeast Region.
Abhijit Joshi, C.M., Architect
Dallas, Texas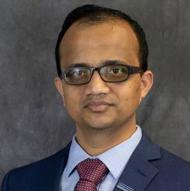 Michael Baker: What makes your work in aviation challenging and exciting?
Abhijit Joshi: It is a great feeling to work in this industry that is global in nature but very local in the operations, and it is always forward thinking. The challenge to keep the airport operational 24/7 and meet or exceed the client's demand on a daily basis motivates me each day.
Lance Wanamaker, P.E., PMP, Department Manager – Aviation
Cleveland, Ohio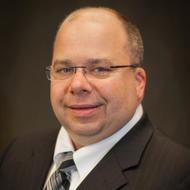 Michael Baker: How does your work in aviation Make a Difference for our clients and the communities we serve?
Lance Wanamaker: Assisting our clients is what Makes a Difference! Most of our clients are volunteers on various boards who run and maintain the airports. They are not sure what is needed and how to go about obtaining funds to accomplish their goals, and that is where we come in. There is no better feeling than leaving an airport board meeting knowing you helped move a project forward. By moving projects forward, the airport contributes to the economic well-being of the community, and that's something I'm proud to be a part of.
Kyle Thomas, P.E., Department Manager – Aviation
Baltimore, Maryland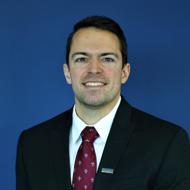 Michael Baker: How do you anticipate the aviation industry evolving in the next 5-10 years?
Kyle Thomas: In the near term, the Infrastructure Investment and Jobs Act (IIJA) is going to put a lot of money into airports, so projects that may have previously been off the table due to funding restrictions may now become more realistic. It will be interesting to see what projects airports can undertake as a result of the IIJA.
Another aspect of the aviation industry that seems to be growing is general aviation. During the pandemic, many general aviation airports saw increases in operations and fuel sales despite the decrease in commercial flights. It will be interesting to see if that trend continues as we distance ourselves from 2020 or if it returns to pre-pandemic levels of activity.
Additionally, similar to other areas of transportation, electrification seems to be on the rise. Our office already has a project to assist an electric vertical aircraft company complete the installation of a charging station at an airport, so I am intrigued to see how much more we get looped into projects like that and what changes to airport infrastructure will come from this trend.
RaeAnne Hebnes, P.E., Project Manager – Highway
Anchorage, Alaska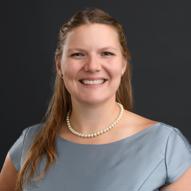 Michael Baker: What makes your work in aviation challenging and exciting?
RaeAnne Hebnes: Designing in Alaska, each project has its own nuances. It is exciting to be a part of the community that keeps Alaska moving, whether it is providing a reliable airfield or planning for a community's future.
Learn more about our Aviation Practice: https://mbakerintl.com/practices/aviation