September 14 through 21 is United for Infrastructure: A Week to Champion America's Infrastructure, which reminds us of the importance of infrastructure to the nation's economy, workers and communities. Learn how Michael Baker International Makes a Difference through its work on projects like the ones below.
I-10 Corridor Express Lanes | San Bernardino County, California
The I-10 is a vital transportation route through the Inland Empire. More than 263,000 vehicles travel through the corridor each day. Michael Baker is currently serving as lead designer on the $672.9 million Interstate 10 Corridor Express Lanes design-build project in San Bernardino County to reduce traffic congestion, increase throughput and enhance regional mobility. 
The project includes widening an 11-mile stretch of high-volume, high-speed, multilane freeway for a new tolled Express Lane facility while still keeping five lanes in each direction open at all times, except during critical weekend 55-hour lane closure scenarios, and doing it cost-efficiently, time-efficiently and safely.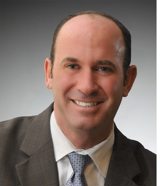 "There are many advantages to a collaborative design-build process, especially for such a large project with many moving pieces like the I-10 corridor, and the Michael Baker team is uniquely positioned to deliver a project of this scale. Our integrated approach draws on our extensive highway and design-build experience, coupled with our legacy for delivering significant infrastructure improvement projects across the United States."
– Jeff Clevenger, P.E., National Practice Lead - Design-Build
King Khalid Air Base | Khamis Mushayt, Saudi Arabia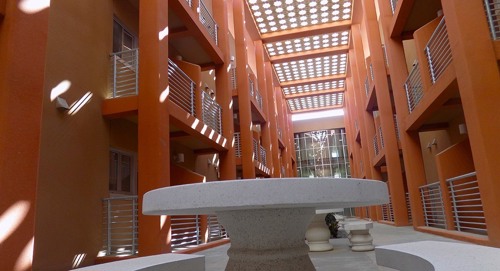 Saudi Arabia's King Khalid Air Base (KKAB) is located in the kingdom's southwestern corner and has served the country for many years. But when Saudi Arabia acquired a fleet of F-15 aircraft from the U.S. as a bulwark in its defense against terrorism and wanted to base the planes at KKAB, it was clear that the existing facility could not house the fleet. For assistance, the team turned to the U.S. Air Force, which engaged a design-build team including Gilbane Federal, Inc. and Michael Baker International as designer of record.
From initial topographic surveying through concept level design and construction, the Michael Baker team collaborated with a multitude of stakeholders across several countries to combine seamless global security with conscientious recognition of Middle Eastern architectural design features.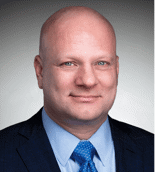 "The successful completion of the secure, efficient and multifaceted King Khalid Air Base reinforces Michael Baker's leadership in delivering large scale, complex federal projects – allocating teams talented in a diversity of disciplines – and deploying them quickly. For those teams, successful completion of the project brought a sense of accomplishment and fulfillment to a patriotic duty."
– Brian May, National Federal Lead - Air Force
US-33 Smart Mobility Corridor | Columbus, Ohio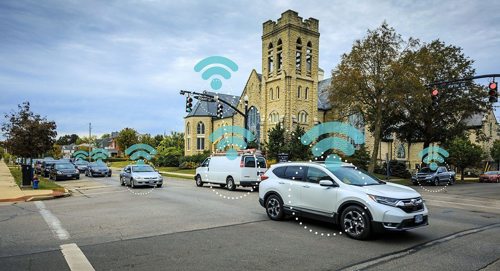 In the U.S., there is increasing emphasis on creating a smart transportation network that is safer, more efficient, less expensive and largely automated. The US-33 Smart Mobility Corridor sets out to do just that and is part of the Columbus region's smart mobility ecosystem. The US-33 corridor offers a unique opportunity to deploy and test smart vehicle technology in various settings, including urban, suburban and rural roadway types, such as local, arterial and collector streets and multi-lane divided highway ramps.
Michael Baker International plays a prominent role as coordinator and adviser on the project, providing program management and technical oversight for the implementation of connected vehicle technologies. Our team is leading the program to equip roadside devices, smart traffic signals and vehicles with connected vehicle technology, and develop a network to manage the data and overall system.
"Connected vehicle technology is still relatively new to the transportation world, and totally unique in Ohio. As autonomous and connected vehicle research expands throughout the state, with the US-33 Smart Mobility Corridor at the forefront, Ohio is set to become a centerpiece of connected vehicle testing."
– Matt Smith, P.E., Program Manager & Specialty Practice Lead - C /AV & Emerging Technologies
Louisiana Watershed Initiative | Louisiana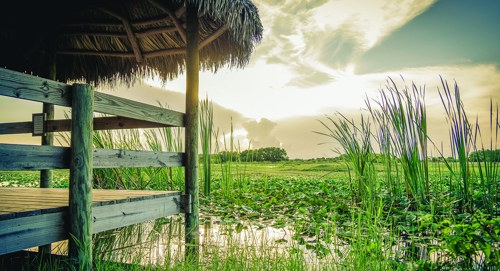 In 2016, Louisiana experienced two historic rain events that produced trillions of gallons of rainwater. The rising floodwaters reached more than 145,000 homes throughout the state, leaving behind an estimated $10 billion in damage and resulting in recovery efforts that will take years to complete. 
Michael Baker International has been awarded watershed modeling work in three of Louisiana's eight watershed regions. Region 1 (sub), Region 4 (sub) and Region 6 (prime), with work expected to begin this summer and continue for 4-5 years with ongoing updates and maintenance of the models potentially running for a decade. Our team will develop modeling tools to predict flooding, recommend best approaches to mitigate flood risk and determine the upstream and downstream environmental and economic impacts.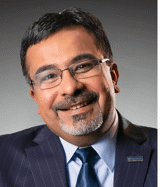 "Being selected to win three watershed regions puts Michael Baker's Water practice on the map in the industry, attracting more firms that want to partner with us and positioning us for further pre-engineering, design and construction phase services work for flood control solutions funded by this program. This work strengthens our Water practice credentials and will contribute to the establishment and success of the Water practice in the Baton Rouge office and will impact peoples' lives in the region."
– Mohamed Bagha, P.E., P.M.P., C.F.M., Department Manager - Water
Winona Bridge | Winona, Minnesota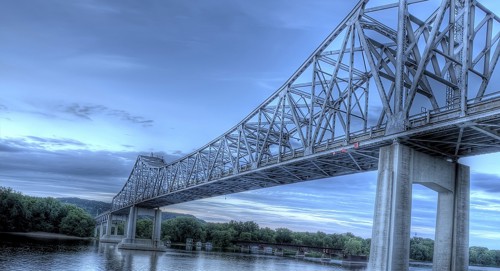 The Winona Bridge carries Trunk Highway 43 across the Mississippi River and links the bustling inland port of Winona, Minnesota, and the state of Wisconsin. Constructed in 1942, the 2,288-foot bridge is an iconic historical artifact, Minnesota's only surviving prewar cantilever-through-truss bridge. By 2014, the bridge had experienced significant deterioration and rehabilitation.
MnDOT engaged Michael Baker as the Engineer of Record and Ames Construction as a prime contractor for the rehabilitation. This partnership marked the first-ever use of a Construction Manager/General Contractor (CMGC) approach, which resulted in a reduced construction cost, improved constructability, and enabled the construction schedule to be reduced. The project was completed five months ahead of schedule and within its programmed budget with no interruption to vehicular or river traffic, no crushing blows to the regional economy and no disruptions to the lives of residents on either side of the river.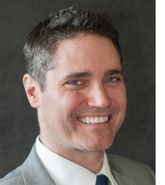 "Making this bridge internally redundant and strong enough for another 50 years of 21st century traffic loading while maintaining its historic status – threading that needle was the challenge. We needed to navigate the historical concerns and sensitivity about the bridge – which limits what you can do to it – versus state statutes and modern bridge design criteria, which would push us to wanting to do more."
– Kent Zinn, P.E., S.E., Great Lakes Regional Director