3/30/2023 12:00:00 AM
MINNEAPOLIS, Minn. (March 30, 2023) – Michael Baker International, a global leader in engineering, planning and consulting services, today announced that the team led by C.S. McCrossan Construction, Inc., which includes Michael Baker International as the Lead Designer, has been selected by the Minnesota Department of Transportation (MnDOT) for the $377 million I-494: Airport to Hwy 169 First Construction Design-Build Project in Hennepin County, Minnesota. The team will design and construct a tolled E-Z Pass HOV lane in both directions between East Bush Lake Road and I-35W, a reconstructed interchange at I-494 and I-35W, including a turbine ramp for the northbound I-35W to westbound I-494 movement, and a reconfiguration of the access at Nicollet, Portland and 12th Avenues. The project scope also includes the construction of 12 new bridges, including a new pedestrian bridge, more than 30 retaining walls, noise walls and new drainage infrastructure.
"With this new project, our team is building on successful partnerships with both MnDOT and C.S. McCrossan Construction, Inc.," said Kevin Anderson, Office Executive – Minneapolis at Michael Baker International.  "Michael Baker is committed to pursuing innovative and collaborative alternative delivery projects and identifying solutions that efficiently address client needs. Our team is bringing many new innovations to the project, including the use of the latest 3D design and modeling technology, which will allow us to better visualize the finished project, enhance coordination between the contractor and local agencies and increase the value of the digital design content for the next generation."
The project is part of a long-term vision by MnDOT that includes improvements to address current and future transportation issues on I-494. It aims to provide a transit advantage to increase the number of people who can be efficiently moved through the area; improve the reliability of the average rush-hour trip; improve safety; restore pavement to preserve infrastructure and provide a smoother ride; improve drainage systems to reduce localized flooding and reduce run-off into the Minnesota River while preserving existing bridges.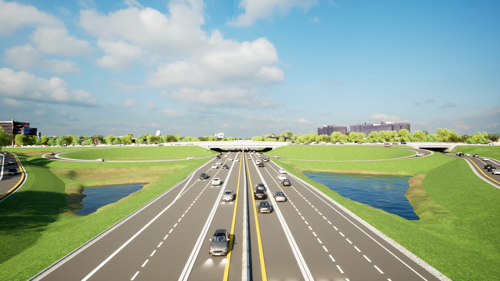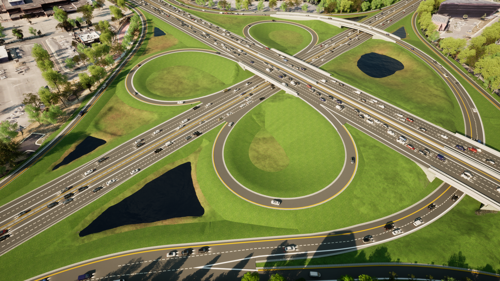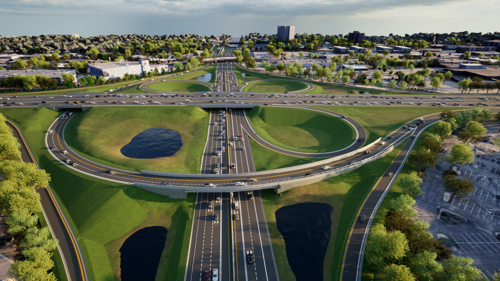 About Michael Baker International
Michael Baker International is a leading provider of engineering and consulting services spanning four distinct Verticals: Infrastructure, Design-Build Services, Federal Programs and Services and Consulting and Technology Solutions (CTS). The firm's Practices encompass all facets of infrastructure, including design and civil engineering for diverse bridge, highway, water, rail and transit and aviation projects, as well as planning, architecture, environmental and construction and program management. For more than 80 years, the company has been a trusted partner to clients, providing comprehensive services and solutions, delivering expertise and quality, and embracing emerging technologies and the latest innovations – like intelligent transportation, engineered models and public safety software as a service (SaaS).
The firm's more than 3,500 employees across nearly 100 locations are committed to Making a Difference for clients and communities through a culture of innovation, collaboration and technological advancement while Reimagining Michael Baker to become a full-service engineering and consulting firm over the next five years.
To learn more, visit https://mbakerintl.com/.
###
Contact: Julia Covelli
Email: julia.covelli@mbakerintl.com